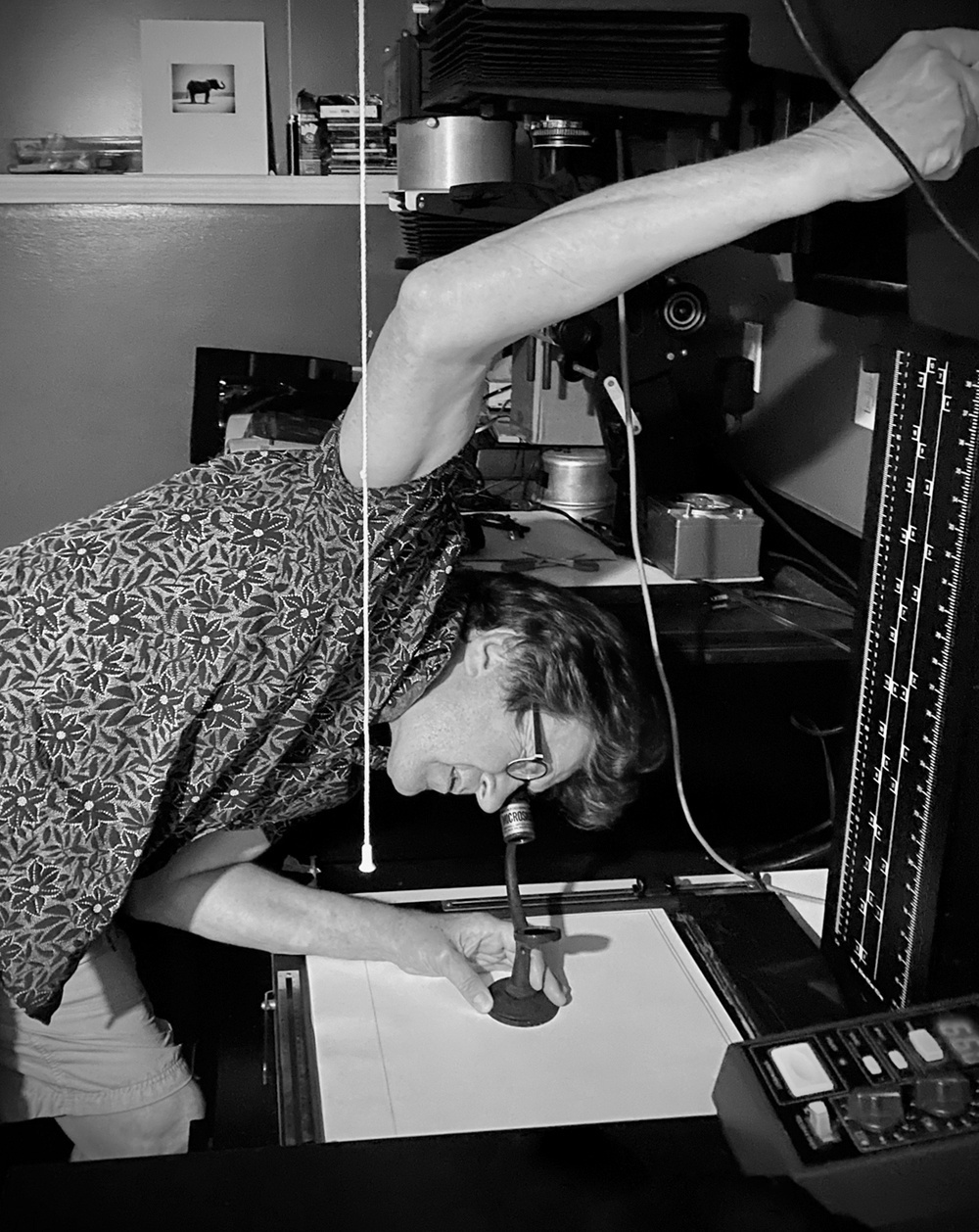 8 x 8 inch hand-made silver gelatin prints of Michael Kenna's early works are available in limited editions of 45 prints. Print prices start at GBP 2,000 and rise to GBP 7,700 for edition number 45. Occasionally, Artist Proofs are available to acquire and prices start at GBP 20,000. New works made from 2019 onwards are available in limited editions of 25 prints. Silver gelatin prints are matted and mounted on archival 16 x 20 inch mountboard and framed in a 0.6 inch hand-painted black oak moulding behind museum glass. Michael Kenna signs and editions each mountboard below the print and includes the year the photograph was made after his signature.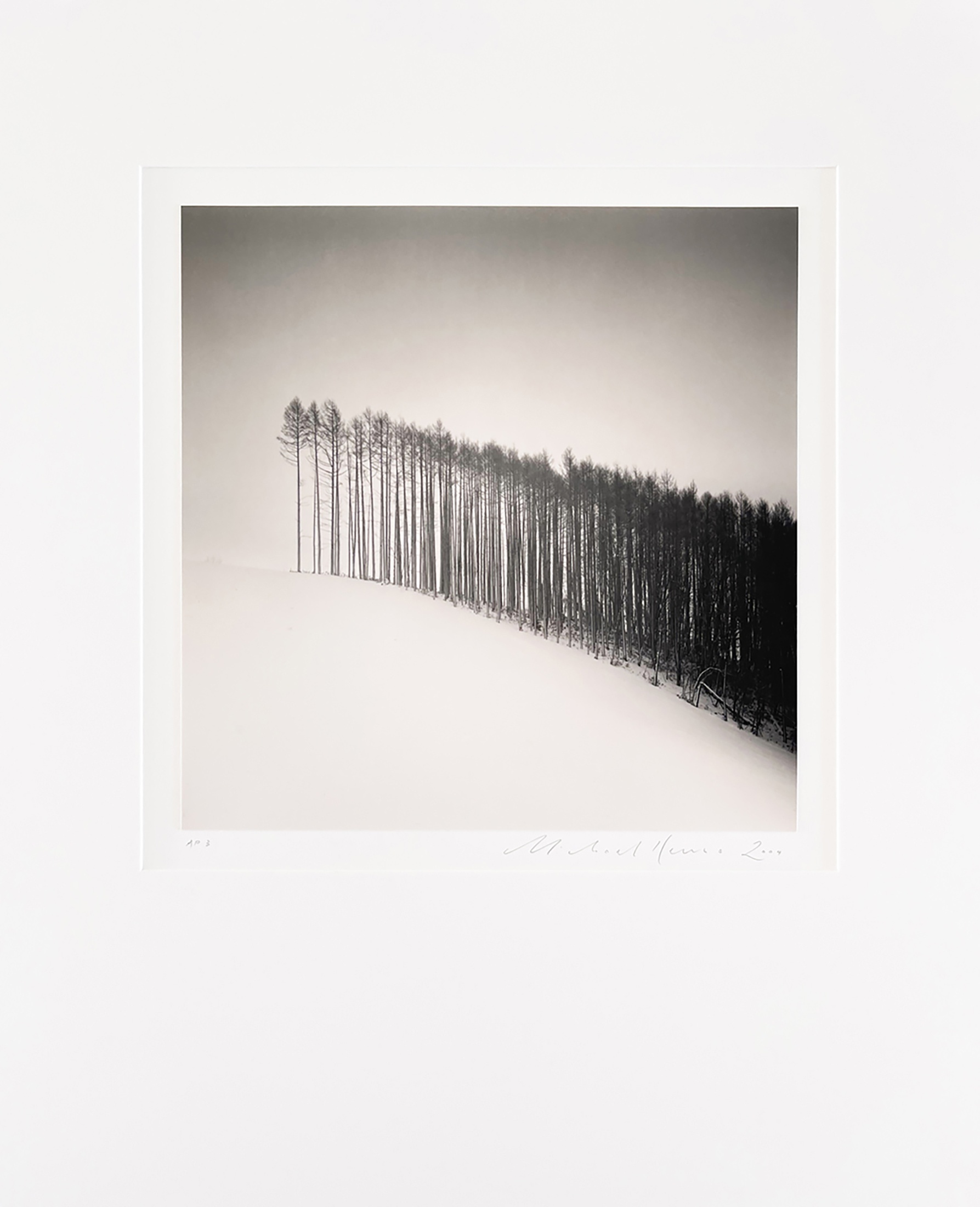 On the reverse of each 16x20 inch mountboard Kenna includes the photograph's title, the year the photograph was made, the year the print was made, the edition number, the edition size and artist signature.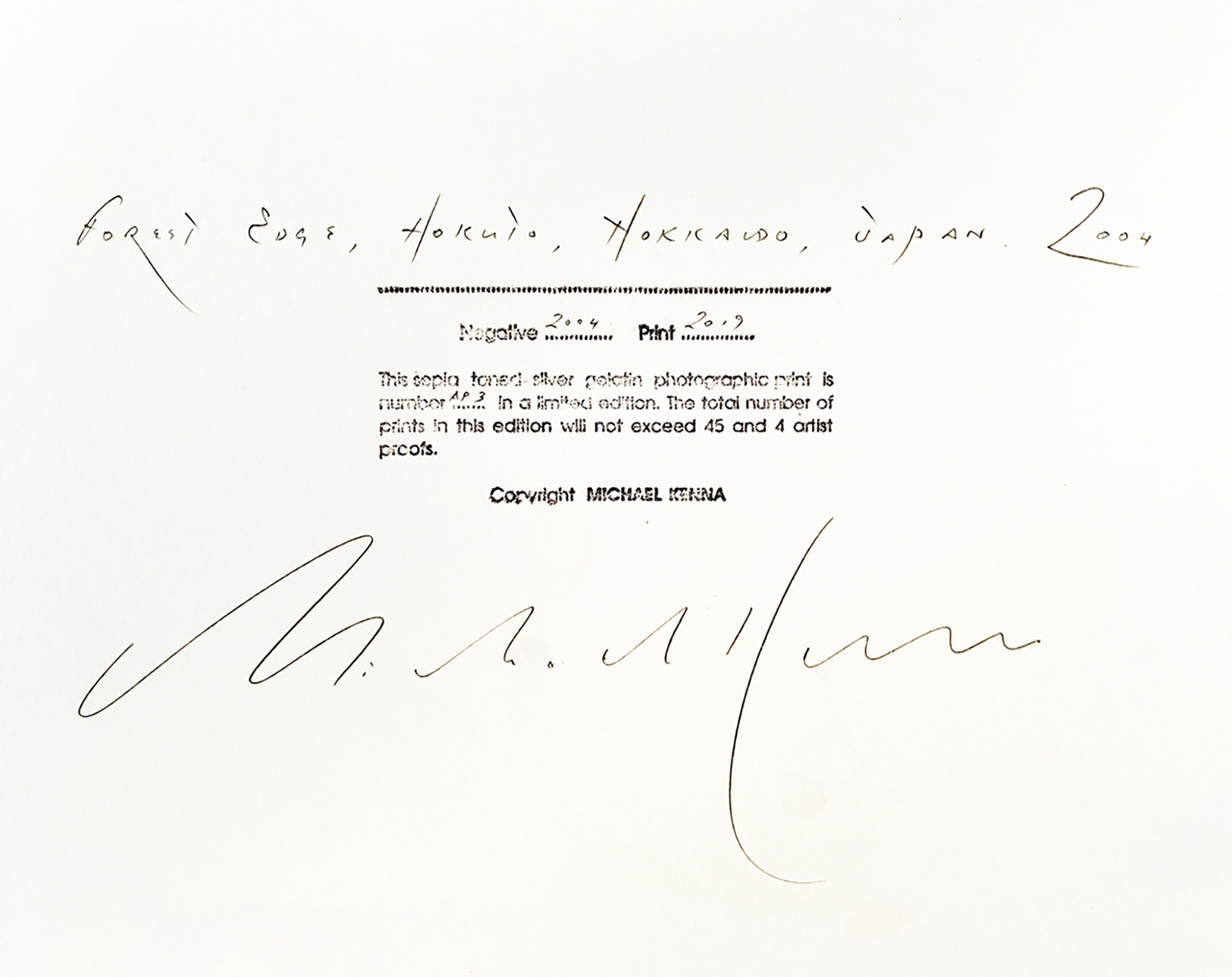 PRINT PROVENANCE
Michael Kenna's prints have a distinguished provenance. Since the start of his career in the 1970s Michael Kenna has worked solely with film, and he makes every silver gelatin print himself personally, in his darkroom at his home studio in Seattle, USA.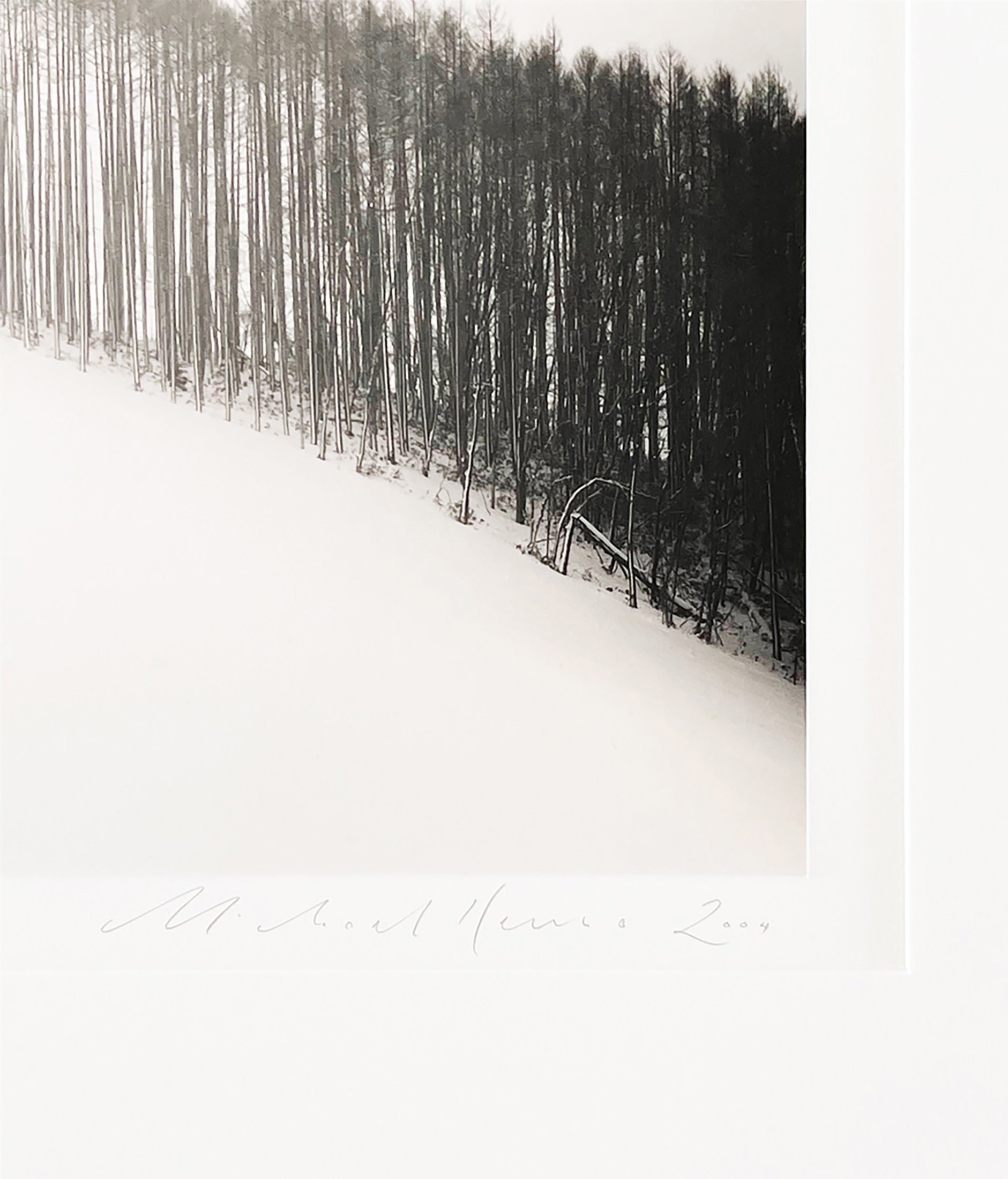 "I make these silver gelatin prints by hand, in my own darkroom. Each print has extensive interpretive burning and dodging which is not exactly reproducible from print to print. I cannot press a button to print an edition and there will always be slight variations. Every print is unique. I fell in love with this traditional darkroom silver gelatin process even before my photography career began. My first prints were made when I was only eleven years old!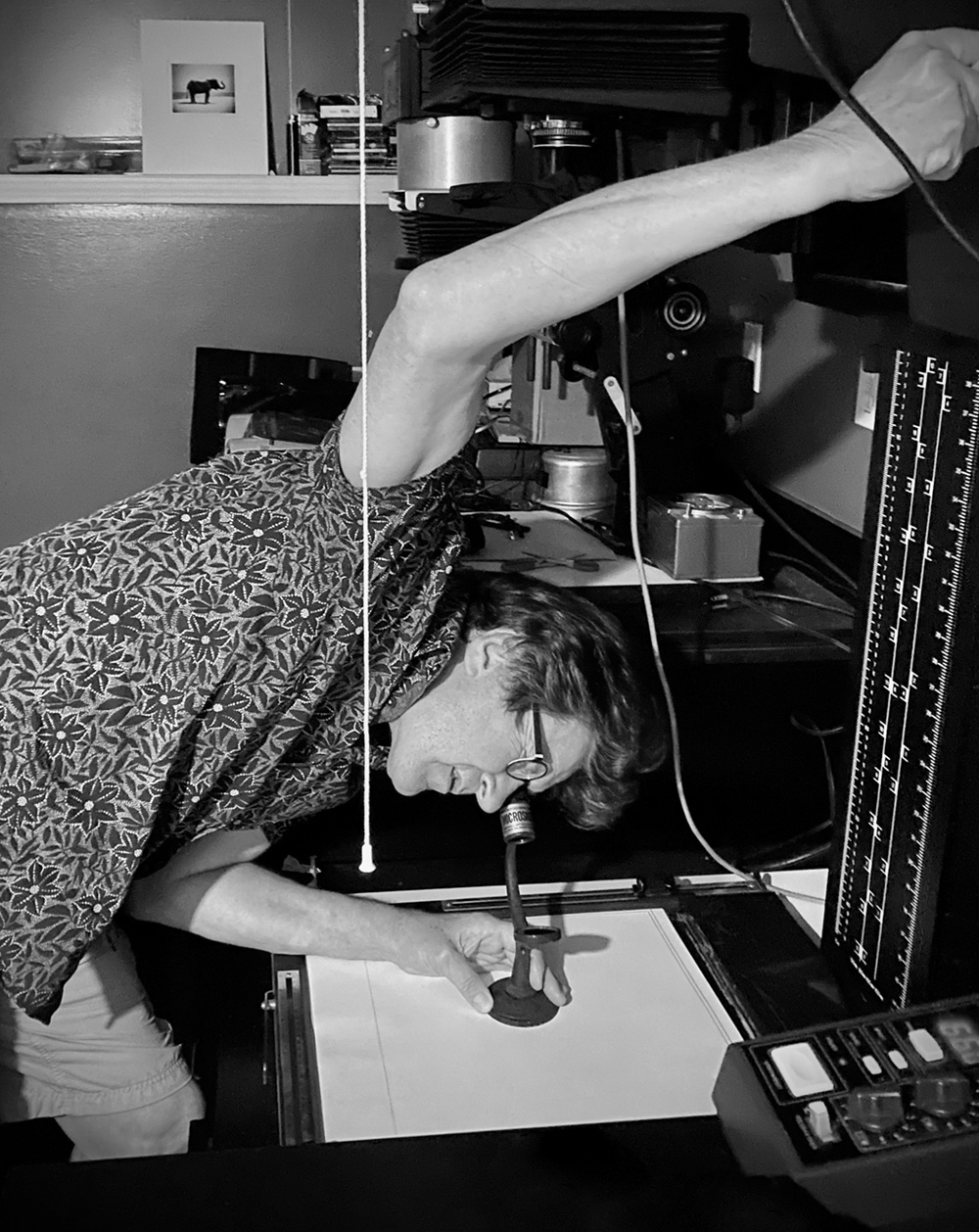 I still make every print myself in my own traditional darkroom from original negatives. Each print is carefully toned, dried, flattened in a hot press and retouched by hand, then mounted and matted on archival boards. The retouching alone can take a few hours per print. Finally, they are signed and numbered. It is comforting to know that these prints are made to archival standards which means they should outlast myself and the viewer! I have prints which I made 45 years ago that are as good today as when I first made them, and I have records of every print I have signed and editioned. The whole process is quite arduous, but I believe it is well worth the effort as a final print, almost three-dimensional as the image is embedded in the silver gelatin, it feels like a precious jewel. Of course, machine made pigment prints are excellent, but for me the silver print remains the gold standard in photography." Michael Kenna, 2021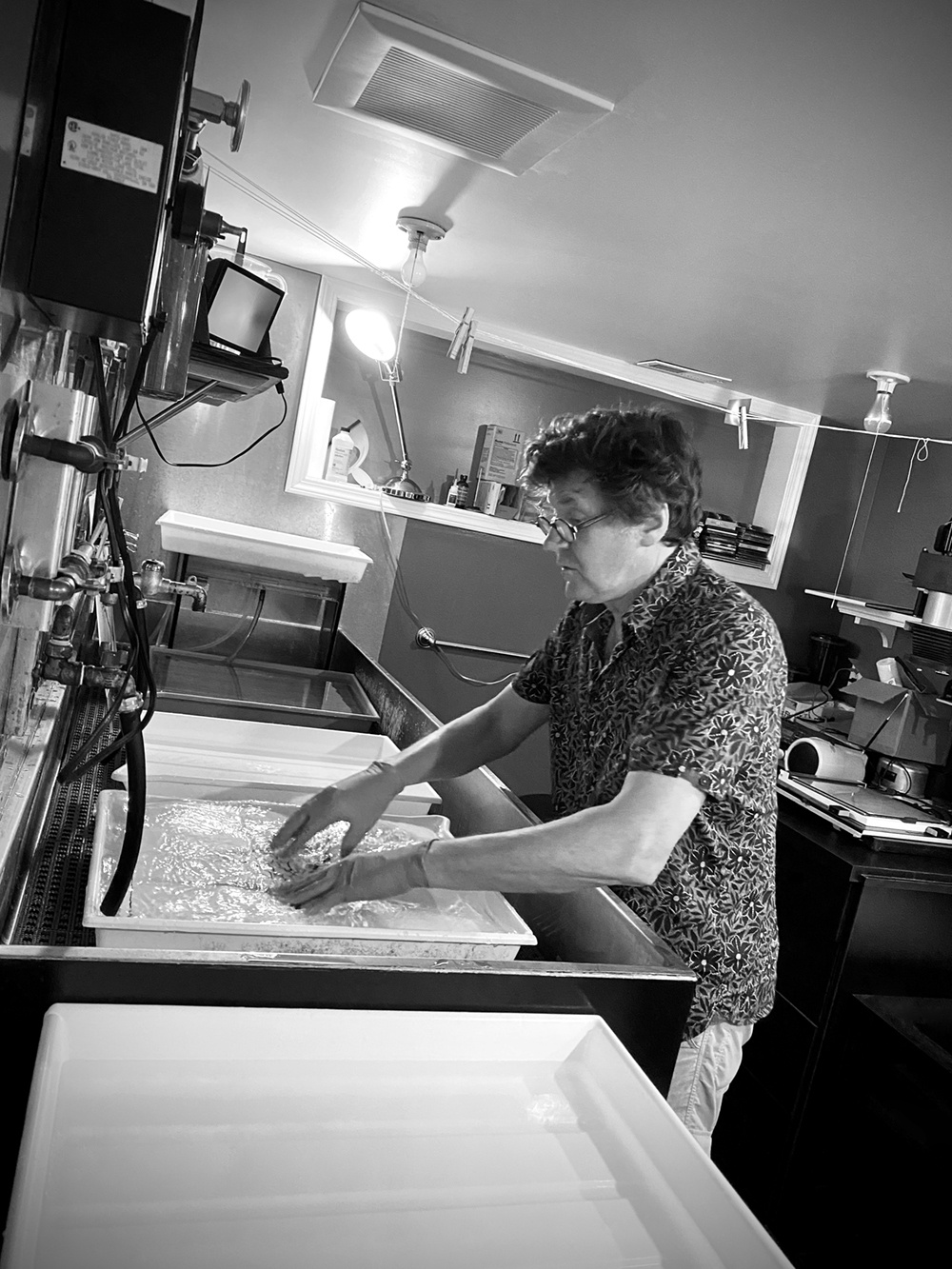 Michael Kenna Working In His Darkroom, Seattle 2021 | © Mamta Kenna
PRINT ENQUIRIES:
Luke Whitaker, Director
Bosham Gallery, 1 High Street, Bosham, Sussex, PO18 8LS, England
sales@boshamgallery.com | +44 (0)1243 681271 | boshamgallery.com