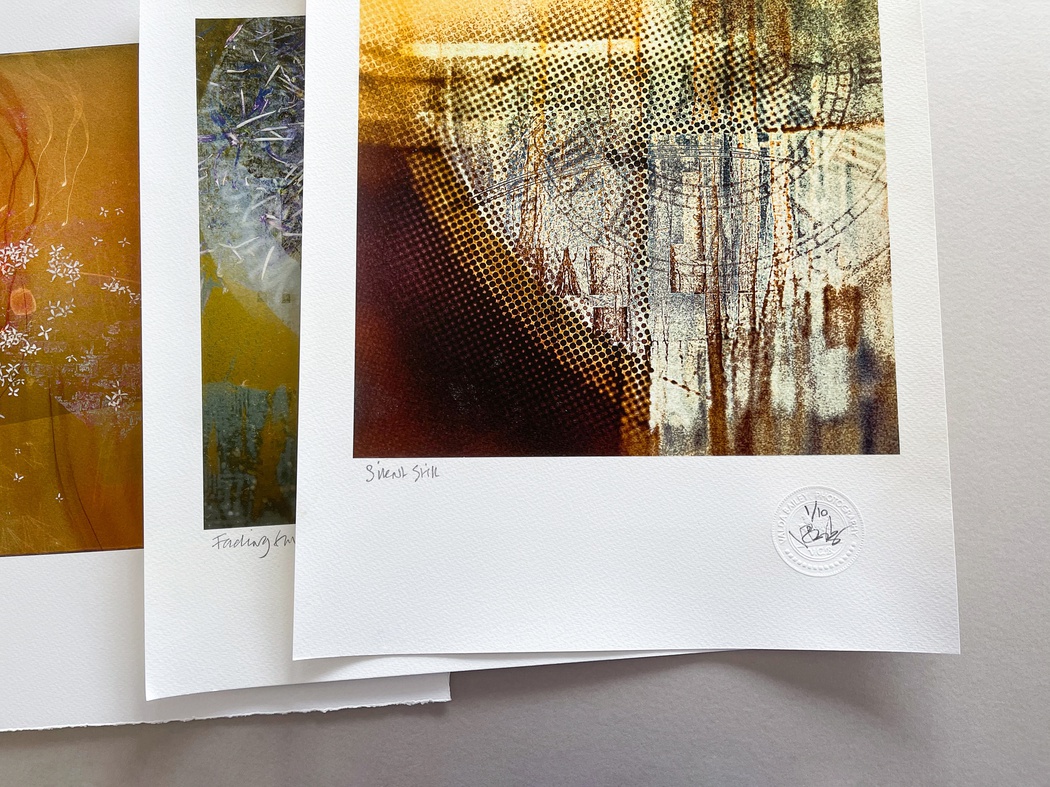 Artists and collectors are naturally keen to ensure authenticity and many artists have their own blind stamp – a colourless impression that is embossed without ink onto a print, which allows collectors to trace the work back to the artist's studio. Blind stamps are usually quite unobtrusive although careful inspection may reveal quite a decorative image, as in this example from photographer Valda Bailey.
It is very difficlt to forge a blind stamp, and as it is an integral part of the paper and print it cannot be removed. If the artist hasn't signed the print the stamp can prove it is genuine.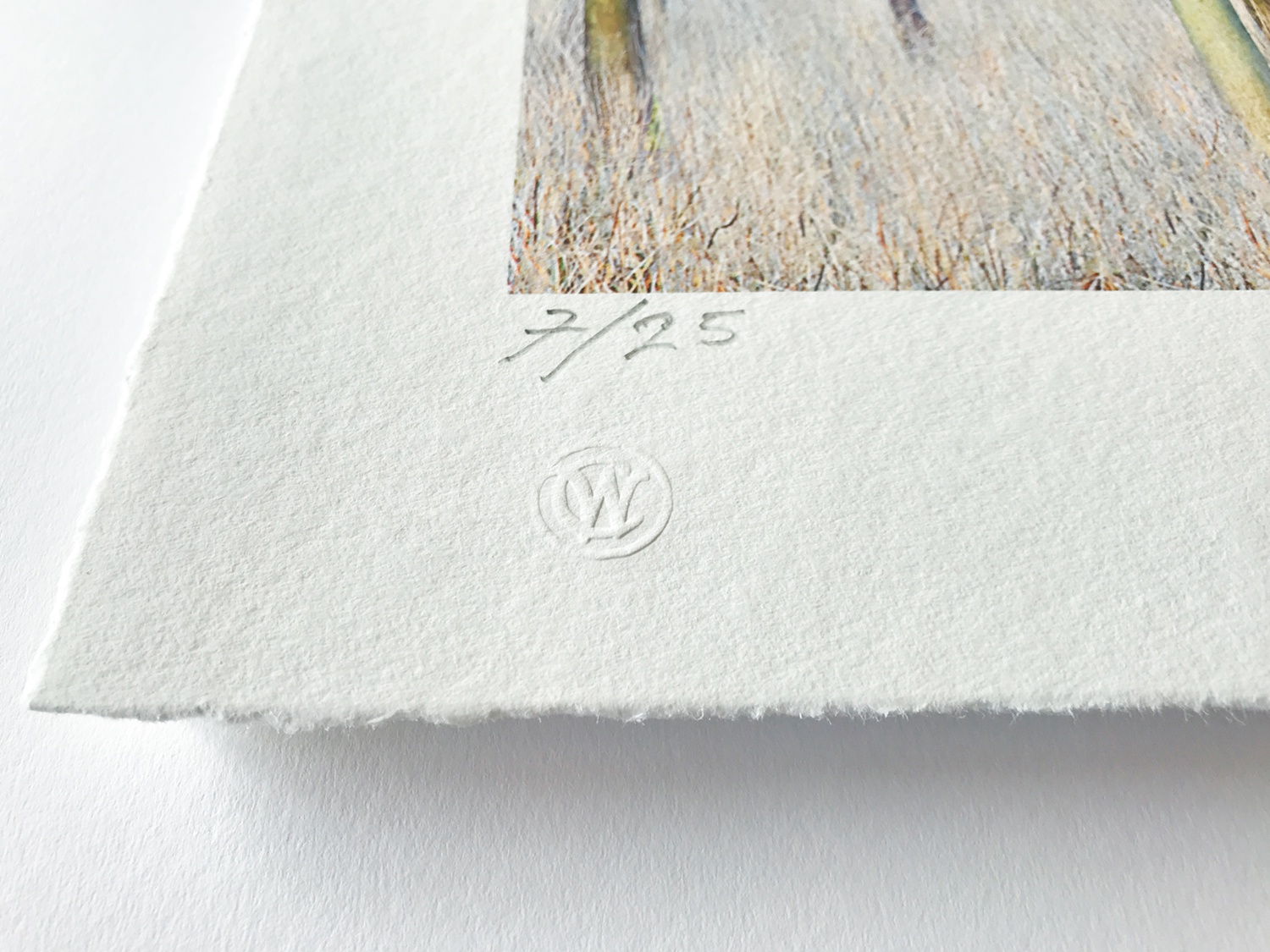 Blind stamps have both visual and tactile appeal.