Why did Alvin Langdon Coburn do a series of landmark photography experiments in 1916 that led to the creation of his famous Vortographs, the world's first truly abstract photographs which remain among the most striking images of early twentieth century photography?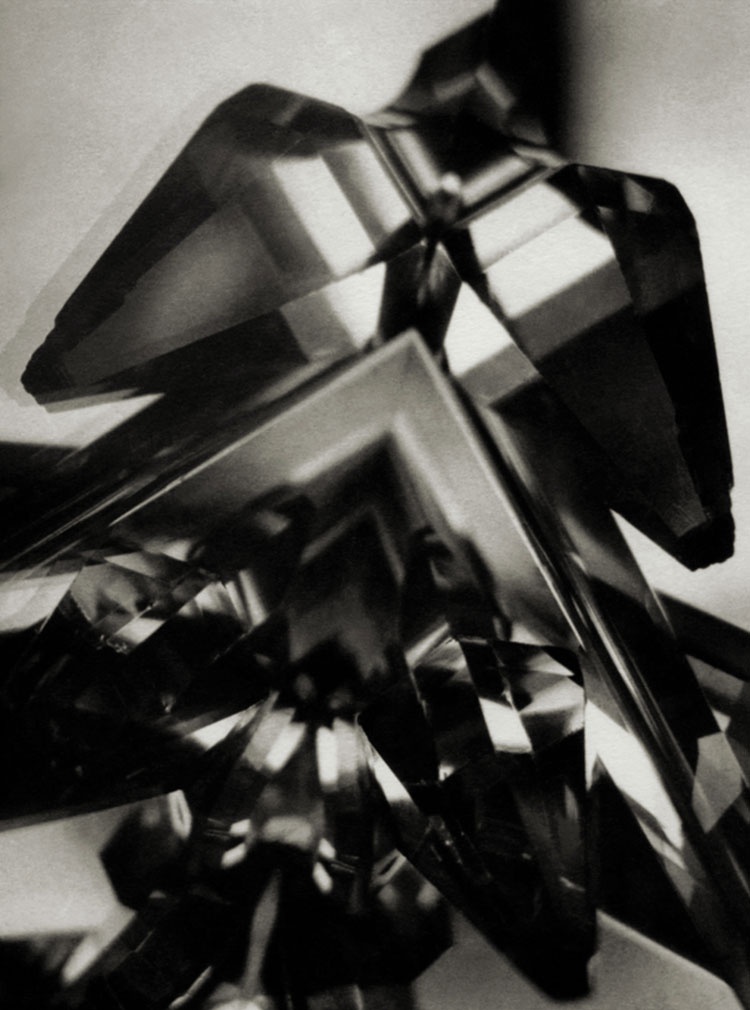 The Eagle Vortograph 1916 by Alvin Langdon Coburn
In the early 20th century photography was in a rebellious stage. Pictorialist photographers strived to elevate the medium of photography to the same level as painting, but the argument of whether photography was a genuine Fine Art still rumbled on. At the outset of World War I Coburn was well established as a landscape and portrait photographer, but times were changing. As the harsh realities of war affected people around the world the public's taste for the art of the past began to change. Developed countries focused more and more on industry and growth, and art reflected this change by featuring hard-edged images of new buildings, aeroplanes and industrial landscapes. Pictorialism gradually declined in popularity and the new style of Modernism came into vogue, as the public's interest shifted to more sharply focused images.
In 1916 Alvin Langdon Coburn, one of the most outstanding photographers of the period, met poet Ezra Pound who introduced him to the English Vorticist movement which began in London in 1914, formed by the writer and painter Wyndham Lewis. Vorticisim was partially inspired by Cubism and its manifesto rejected landscapes and nudes in favour of a geometric style that was much more abstract. The new visual aesthetics of Vorticism intrigued Coburn, and in 1916 he began to re-examine his photographic style. He proceeded to do a series of photographic experiments to prove that photography was not incompatible with abstraction and only capable of rendering a helplessly accurate and literal copy of the real world.
Coburn's response to critics of photography was a bold and distinctive portrait of Ezra Pound, showing three overlapping images of differing sizes.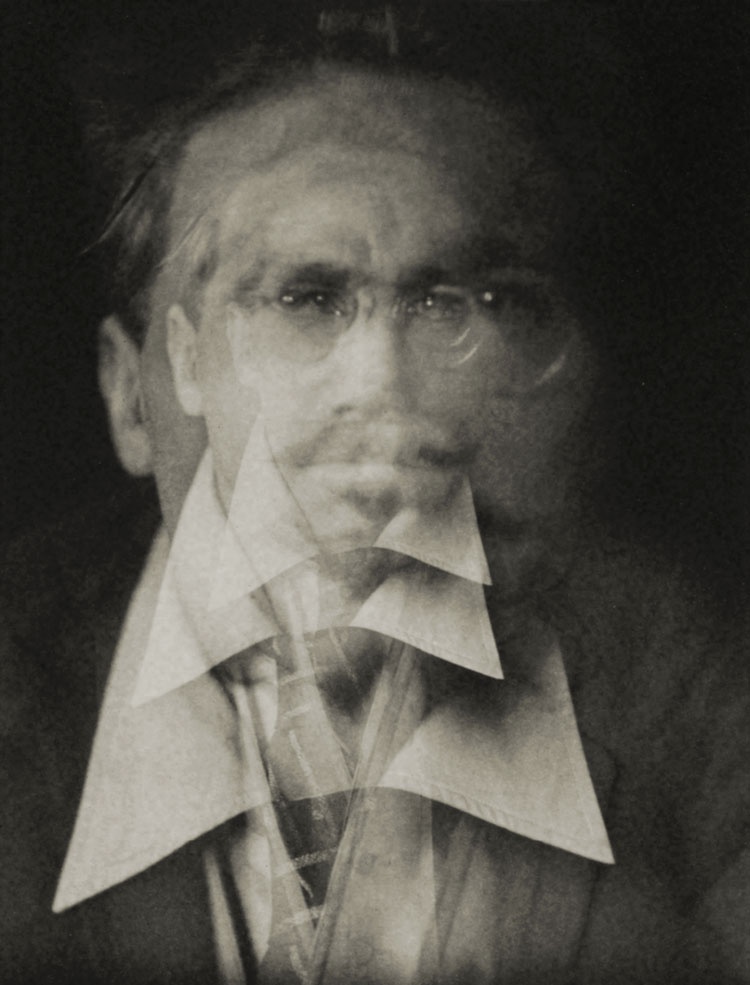 Vortograph of Ezra Pound, 1916 by Alvin Langdon Coburn
Coburn also produced a second semi-representational image of Marius de Zayas, who was an early 20th-century Mexican artist, writer and gallery owner who was influential in the New York art circles of the 1910s and 1920s.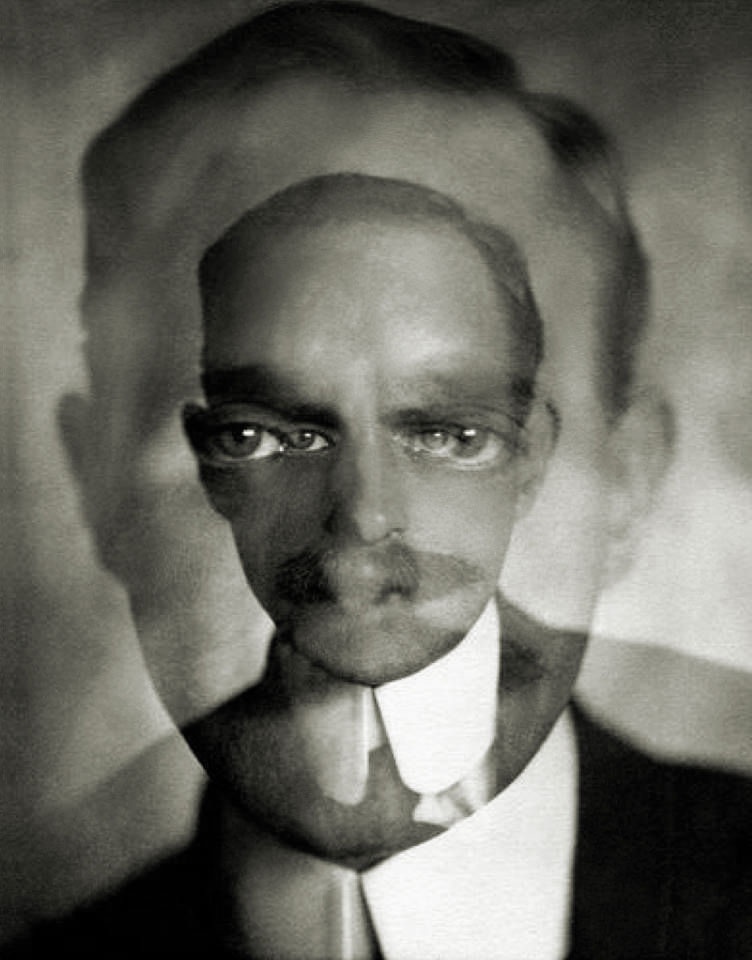 Marius de Zayas 1916 Vortograph by Alvin Langdon Coburn
Within a few months in 1916 Coburn progressed from this semi-representational image of Ezra Pound to a series of abstract images that would become the first completely abstract photographs ever made.
How Did Alvin Langdon Coburn create his Vortographs in 1916?
To make these images Coburn invented a kaleidoscope-like instrument with three mirrors clamped together, which when fitted over the lens of the camera would reflect and fracture the image. Ezra Pound called this instrument a Vortoscope and the resulting photographs he called Vortographs. These names came from the word vortex and referred to the emotions and expressive power that artists attempted to unleash in their works.
Coburn's series of 18 Vortographs gained him critical acclaim worldwide, and cemented his place as one of the fathers of Modern photography. "Coburn's Vortographs were the first body of artistic photographs in history to embrace total abstraction, the best of these photographs are quite remarkable: boldly composed, mysteriously unreal and intensely vibrant with light and energy. These images are, most importantly, about the idea of form and power, and come as close as any ever made to giving pictorial expression to thought itself." Keith Davis
Coburn photographed a myriad of objects including a studio skylight, a bicycle wheel, transforming them into dynamic and complex facets of light and shade. His subjects were reduced to the essential elements of light and form by his triangular arrangement of mirrors directly over the camera's lens. These stunning pictures were distinguished by their bold compositions of ambiguous, reflected, and split shapes radiating vibrant light and energy. With such photographs, Coburn had freed the camera from its obligation to represent reality, employing it instead to pursue pure pictorial invention. This represented a landmark moment in the history of photography.
"Why should not the camera throw off the shackles of conventional representation and attempt something fresh and untried?" Coburn wrote. "Why should not perspective be studied from angles hitherto neglected or unobserved?" His words might seem naive when read from the perspective of this century, with our countless ways of seeing. But this was 1916, and Coburn's thoughts were radical.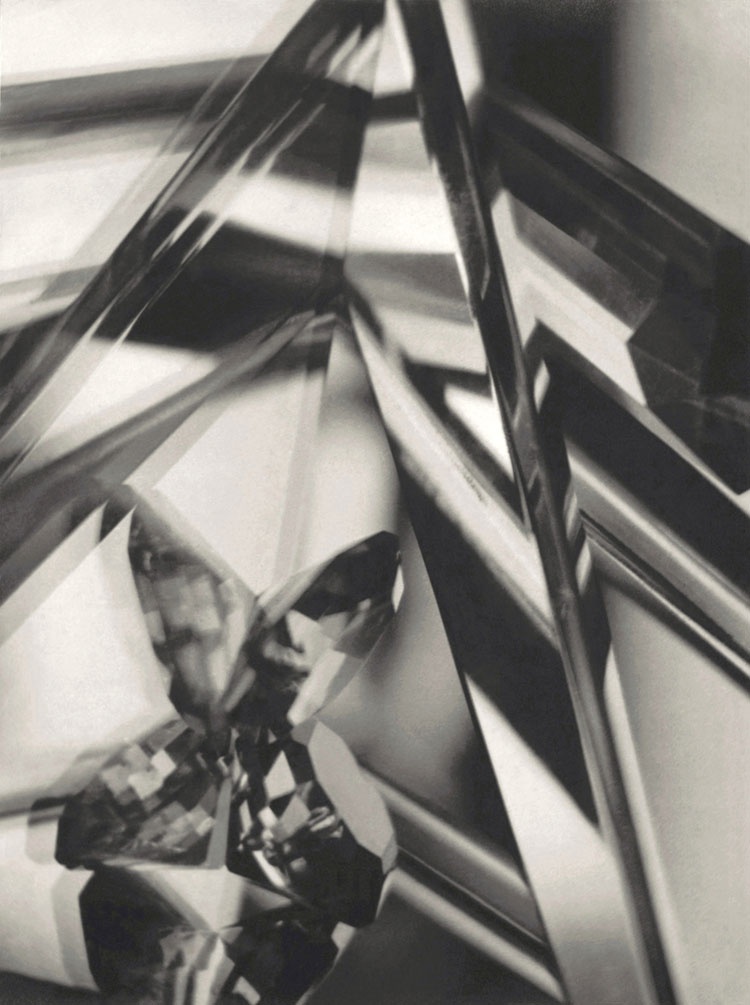 The Geometrical Fragmentation of Reality
Vortograph 1916 by Alvin Langdon Coburn
By using a set of mirrors, Coburn's apparatus fragmented reality in the same way as the paintings of Wyndham Lewis. Like a mineral structure, objects acquired a geometric and kaleidoscope appearance, almost completely erasing the forms of the original image. In this Vortograph, 1916 we see an intricate pattern made up of short diagonal lines, contrasting with compact crystalline shapes. A sense of dynamic movement is generated as light is embodied in multi-layered planes which seem as tangible as the fractured object from which they are thrown off.
Coburn's Vortographs were first exhibited in 1917 at the Camera Club in London. The Vorticist movement lasted only a few years, but it had a lasting impact on photography and Coburn's work would remain influential.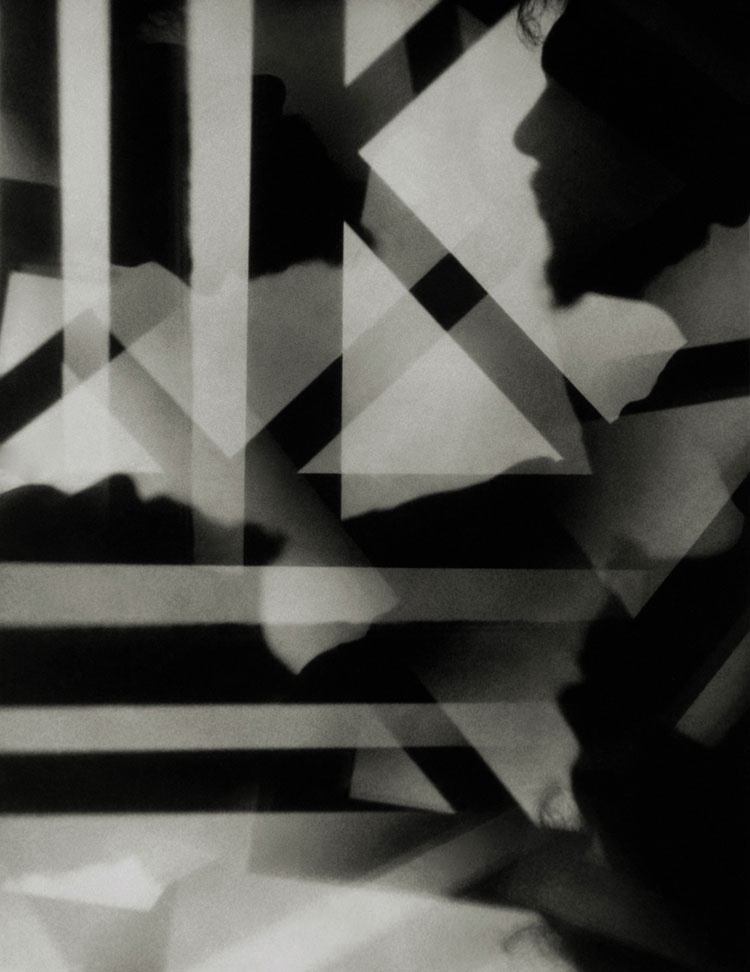 Ezra Pound Vortograph 1916 by Alvin Langdon Coburn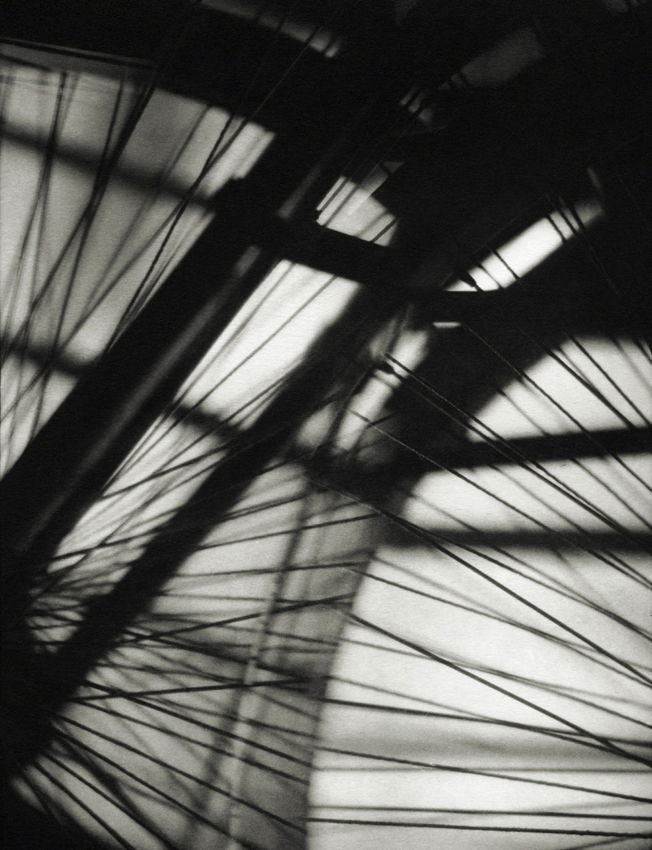 Bicycle Wheel Vortograph 1916 by Alvin Langdon Coburn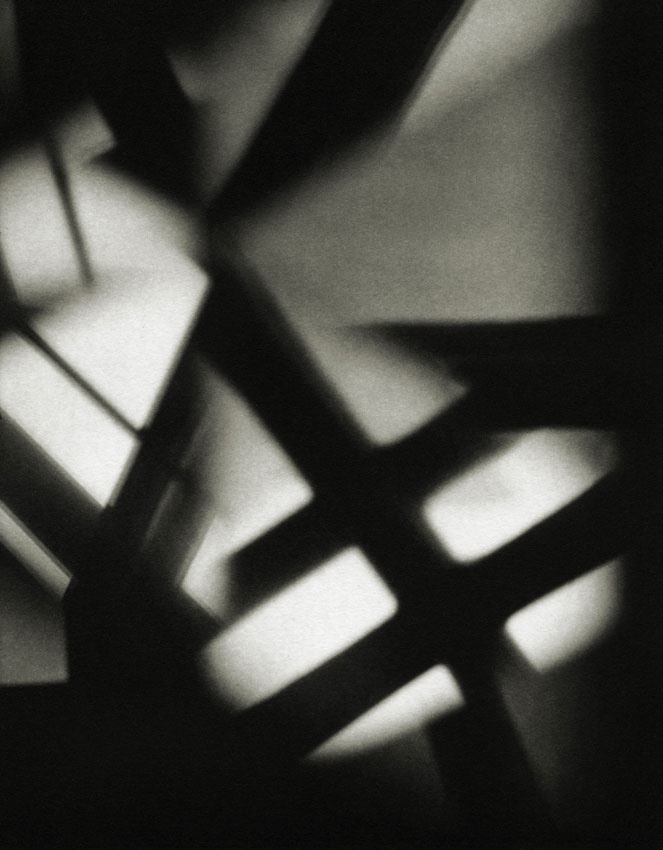 Arrow Vortograph 1916 by Alvin Langdon Coburn
Is this of interest? Please add your comments below…