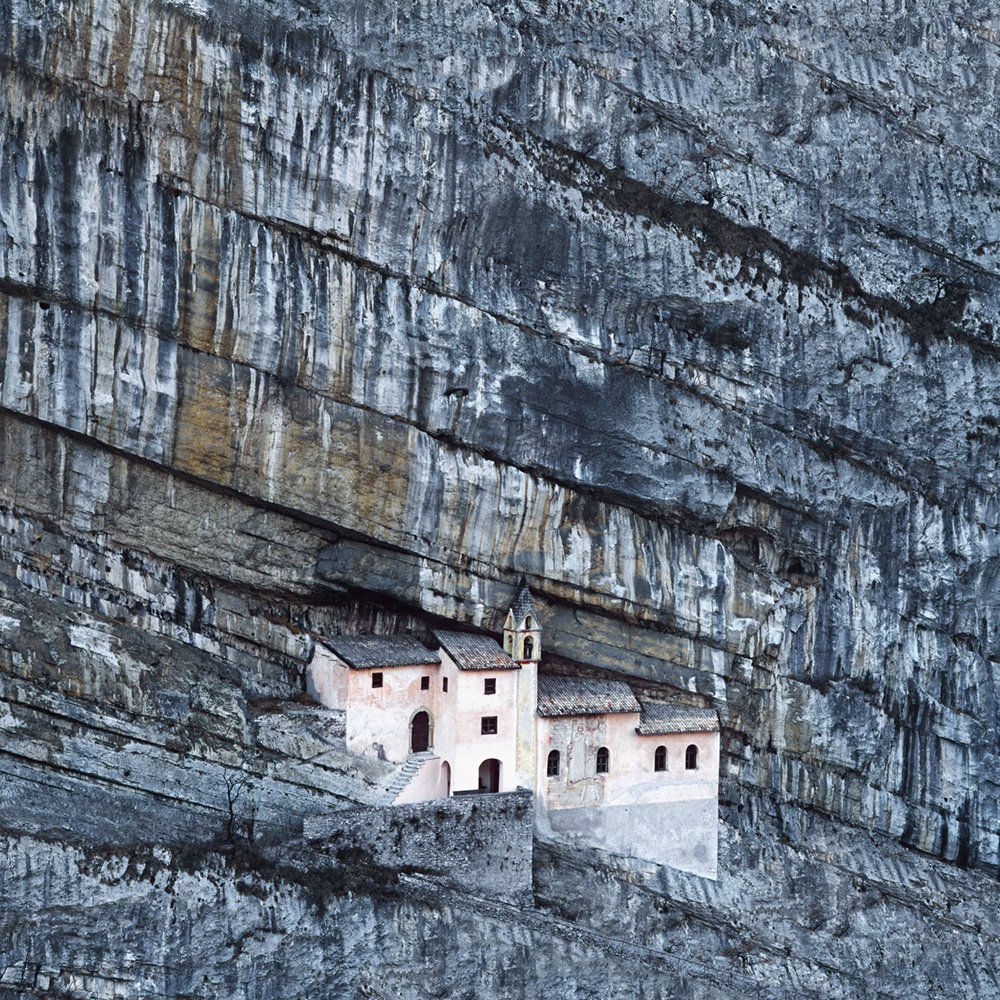 It is no secret that I have a passion for investing a landscape photograph with as much depth as possible, when possible. The great poverty of painting, photography and film is their two-dimensional nature, and with my photography I am always trying to mitigate this. Movies filmed to enable the viewer to see everything in three dimensions would find me in the front row staring up with astonishment at the depth of every scene. The desire to reach out and touch everything is irresistible: I am amazed that all films these days are not produced in 3D.
On my way north to Trento and bound for a pass leading into Switzerland, I left the main road and drove slightly west and north again, choosing what I hoped would be a more interesting road for photography. For five weeks I had been away from England and had become creatively exhausted. It was time to go home. I was not sure whether there had been a marble quarry here, but it certainly did not look as if these layered strata were a natural phenomenon. I had looked at this extraordinary building for some time before making the decision to set up the camera. It was raining and I thought that there was insufficient light to provide some modelling that would give relief to the house. I was unsure whether the rock and the house would fit into a square format with the two triangles of rock and vegetation using the top right and bottom left of the square. I felt that the continuity was broken and that the photograph would be more powerful if the entire image comprised the house and blue rock and nothing else. I tried very hard to make that possible, but the house was positioned too near the lower diagonal division of rock and vegetation.
These long wedges of rock, stacked up perfectly like an immaculately layered trifle, were too good to pass by and their vivid blue colouring was unlike anything I had ever seen before. I had seen blue sodalite rock in Namibia but never anything this blue in Italy. I am very fond of a polarising filter in low light, as there is always some white-light reflection to be removed from one plane or another, especially on upper surfaces reflecting the sky. Using it here helped saturate the blue and emphasise the apparent blue vertical staining.
But who lived here? The house with its fitting patina of pink, blue and white could not have been occupied. I was as much involved with its story as with the photograph, and it was only when I turned to collect my belongings that I thought I saw a figure in the arched doorway to the left. But of course, I could not have - or could I?
Charlie Waite, 2019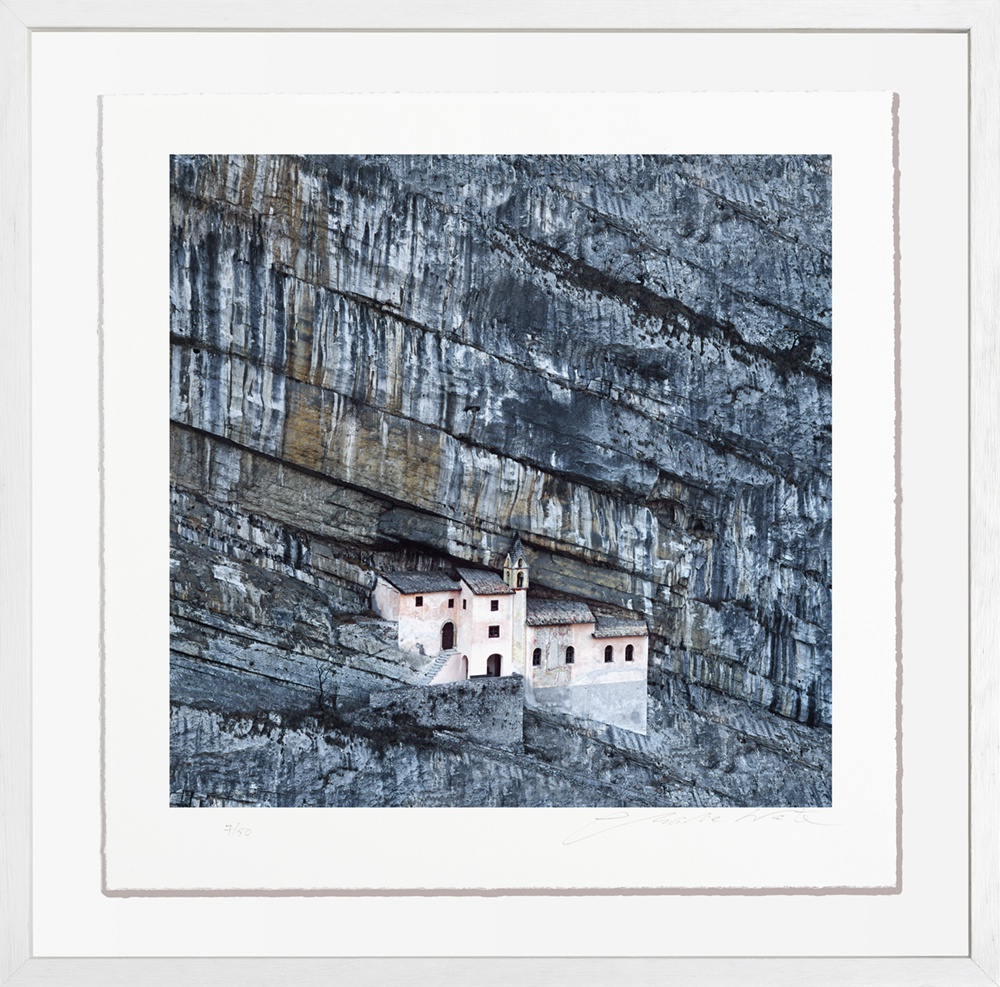 Archival Pigment Print Signed Recto
Limted Edition of 50 Prints
White Box Frame & Museum Glass
60x61cm £1800 exc. VAT | BUY