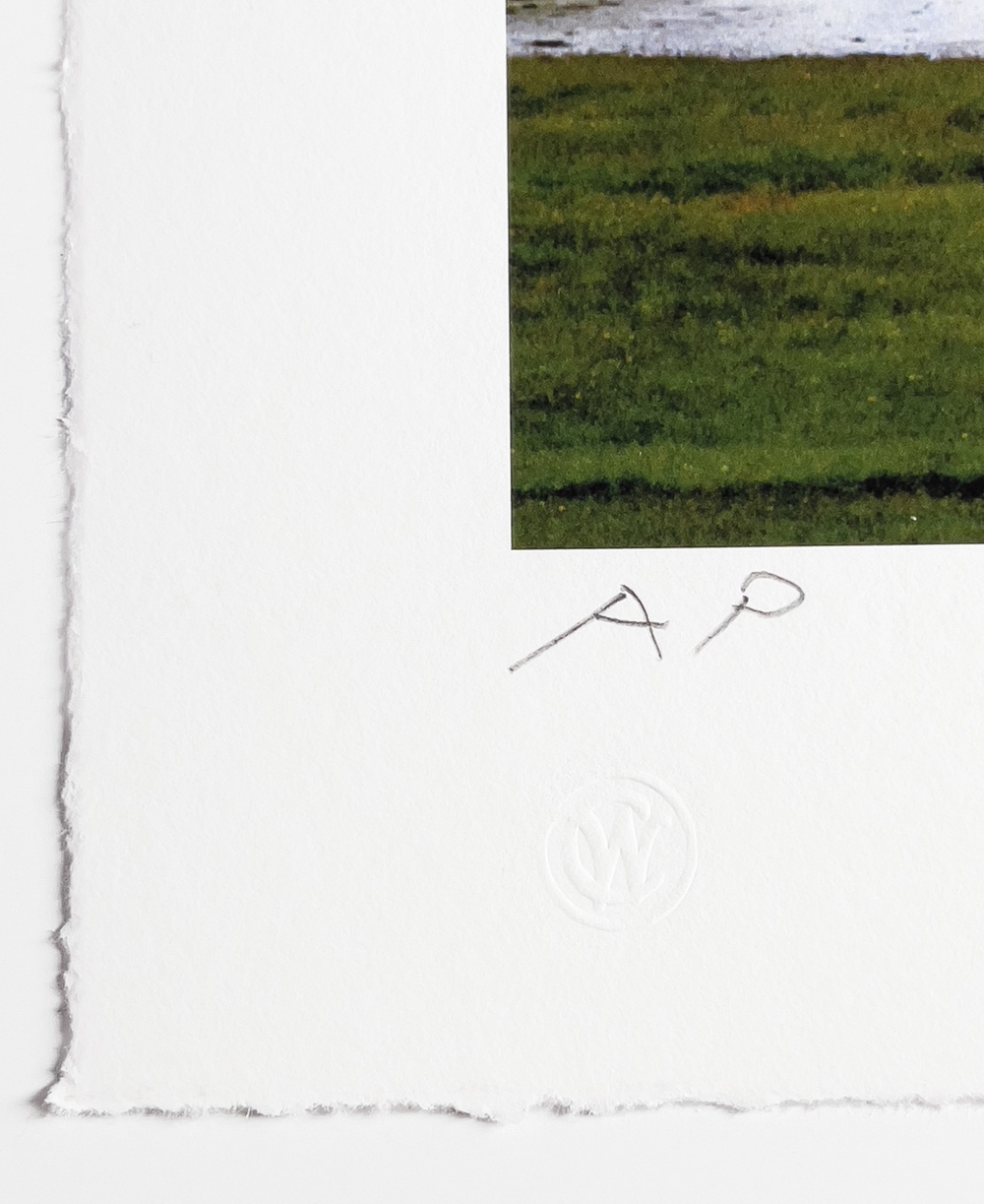 Charlie Waite's colour works are all archival pigment prints made on a heavyweight platinum etching paper. They have a very distinct painterly feel which is achieved by the use of archival pigment inks that don't migrate when they hit the surface of the printing paper. Square format photographs are available in 40x40cm or 90x90cm size. Landscape format photographs are available in 60x40cm or 90x60cm size. Panoramic format photographs are available in 120x40cm size. Bespoke sizes of all prints are available by request. Limited edition sizes are typically 50 for all colour works published before 2018 and 25 for colour works published since then. All panoramic works are available in limited editions of 25. Print prices start at GBP 1050 and rise to GBP 10000 for the last edition number 50. Occasionally Artist Proofs are available to acquire, and prices start at GBP 12000. There are one or two exceptions within Waite's archive, notably Loch Indaal, Scotland, 1994 which sold out as a limited edition of 75 prints in 2016, and Val D'Orcia Study 4, Tuscany, Italy 2006 which was published as a limited edition of only 5 prints.
PRINT PROVENANCE
Since the start of his career in the early 1970s Charlie Waite has made every limited edition colour print himself personally, in his studio at his attractive home in Dorset, an old converted watermill by the River Stour. Waite's signature finish includes the edition number, blind stamp and his artist signature on the front of the print below the photograph and he adds an elegant 4/5 cm hand-torn deckled edge to the print, in order to show the fibres of the heavyweight printing paper.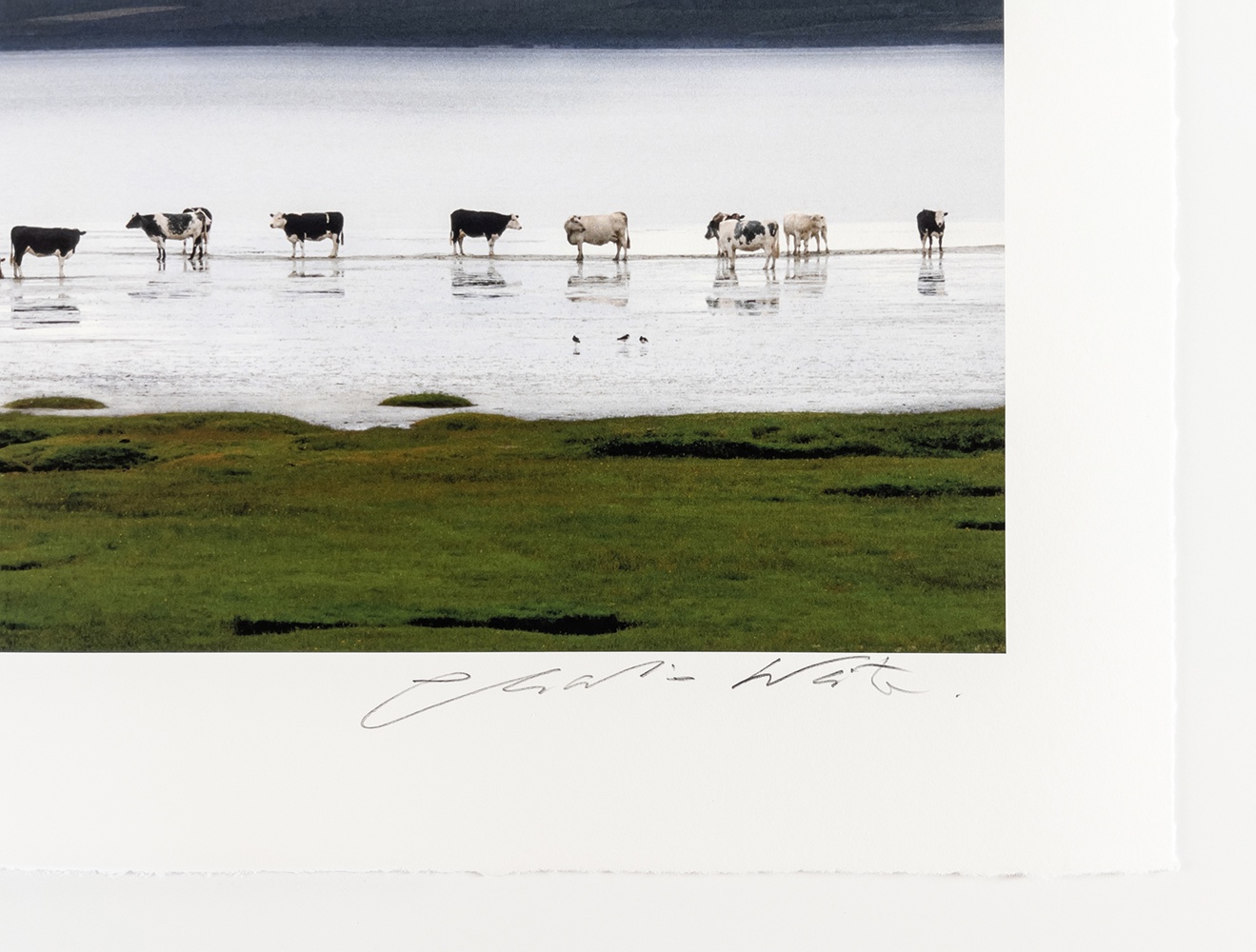 "I instantly fell in love with the velvety, textured surface of the heavy cotton-based art paper which I have now used for decades, and developed in partnership with the paper manufacturer, Fotospeed. The droplets of archival pigment inks don't migrate when they hit the surface of the paper and the result is a painterly finish which I feel helps to immediately engage the viewer's emotions." Charlie Waite 2014.