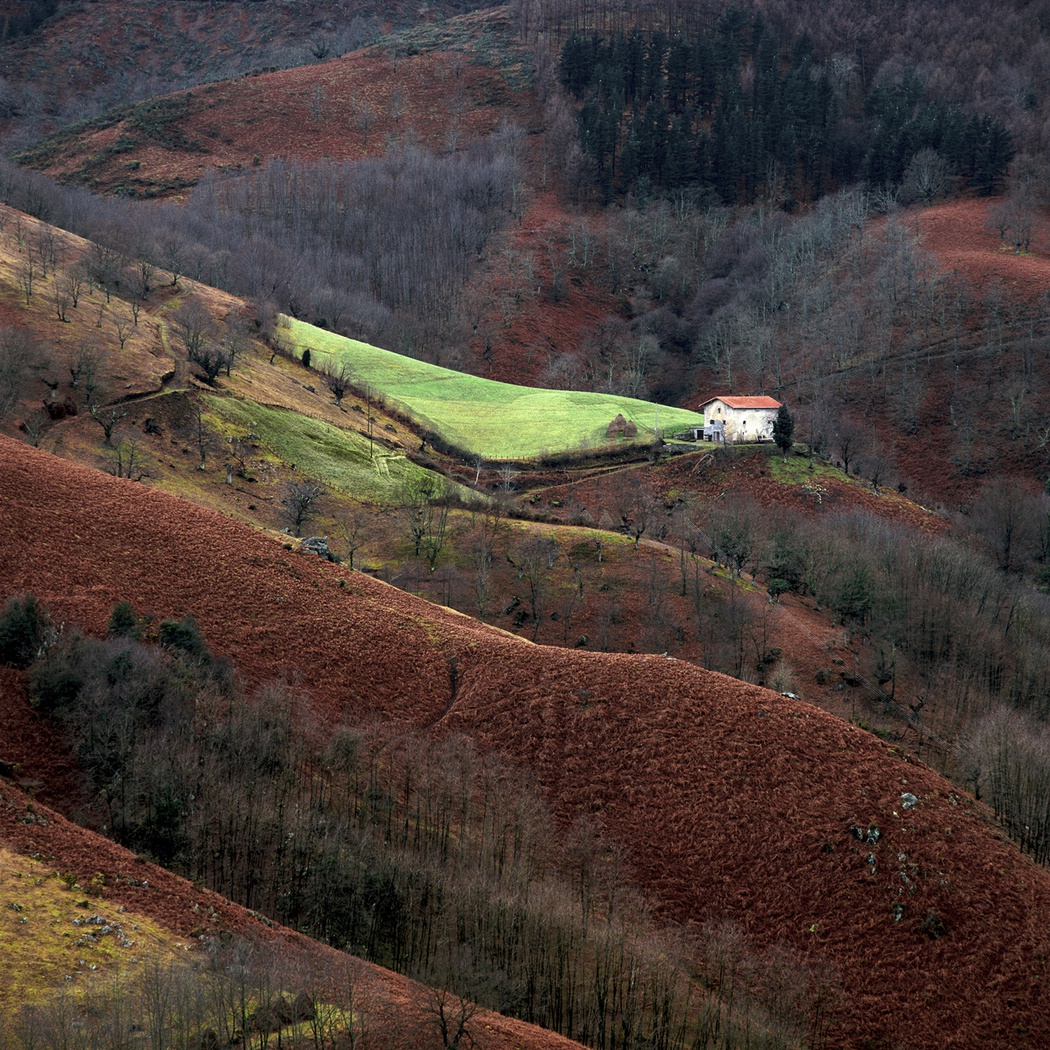 There are times, after prolonged rain, when despair sets in and the whole idea of further photography seems unlikely and unwelcome. I had been working on a book on Spain and, after perhaps three to four weeks, I was becoming creatively exhausted. The only thing to do was head for home and see if I could catch an early boat from Santander on the north-west coast of the country. Despite my affection for Spain, the prospect of returning to the UK was very inviting.
Yet to leave these gentle mountain ranges of the Picos de Europa and the fast-flowing rivers that weave through their slopes seemed madness. I decided to stay a further day: if the rain persisted, I would telephone the ferry company and leave.
The morning broke as it had done for the last four days, damp and without light. The sense of hopelessness was overwhelming and within an hour or so I had phoned and changed my departure time to that evening for the night crossing.
Almost as if to taunt me, the next bend revealed this image. Here the saturated green was to do the work. In the flattest of light with no sunlight at all - not even a whiff of brightness in any direction - and no competing greens to steal the eye away from the precious triangle two thirds of the way up the image, this tableau was delivered to me on the proverbial plate.
The bracken, which dominated the image, was crucial to act as a foil for the green slash, and the russet folds lying diagonally across the square lend an order to things. I remember seeing the haystacks and the untidy bits that often accompany a farmyard, and then the cherry on the cake: the red tiled roof of the very plain farmhouse. This vivid, almost fluorescent red roof played the most crucial part. It acted as a bright beacon to which the eye is drawn and anchored. If the roof had been dark grey, would I have seen this image? What did I see first, the red roof or the green? I enjoy posing these questions but I suspect I saw the two together.
Thankfully the surrounding trees would have lost all their leaves some weeks before. Had they not, then other splashes of colour might have interfered with the two central characters of green and red.
From a mood of descending and melancholia to photographic ecstasy - and all in the time it takes to go round the bend.
Charlie Waite
Landscape | The Story Of 50 Favourite Photographs
Film Fuji 50asa
Camera Hasselblad 6cmx6cm
Lens 250mm
Exposure 2 secs f.45
Filters Polarizer